Energy Efficiency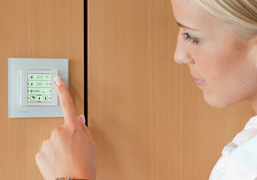 The highest quality of materials and ecological construction standards allowed making the premises that with their perfect functionality providing absolute security and comfort inside and outside environment.
The complex is improved with progressive and multi-functioned dispatch system permitting remote control of the newest engineering systems.
For reasons of ecological compatibility innovate energy efficient technologies are used in the MFC Au Pont Rouge. It will provide either optimal husbanding of resources or making the most comfortable conditions for the clients and their guests.